Digital Tools
Published August 17, 2014
| Administrative Sciences and Technologies
Liki Lab
Liki Lab, what is it?
Liki Lab is a tool for deepening the concepts related to electronic commerce. Liki Lab aims to enable students in programs such as Business Management Technology to learn best practices of online commercial site design. The Liki Lab educational platform can be accessed for free and was developed by Liki in collaboration with colleges and universities.
Liki Lab is a website where students can learn how to create an online store. Students navigate through sections of the administrative console of a Liki account in order to do the following activities:
Model the interface of their online store
Manage inventory
Orchestrate deliveries
Manage finances
Communicate with customers
Organize marketing tools
An overview of the Liki Lab interface early in the process of creating an online store
Who are Liki Lab's target clients?
Liki Lab is for teachers and students in the following disciplines:
Administration
Marketing
Business Management
eCommerce
Software testing and ergonomics
IT security
Liki Lab may be used in the following programs:
Business Administration
Computer Technology
Office technology
Multimedia
Graphic Design
Moreover, Liki Lab allows student entrepreneurs and students likely to become self-employed to create a commercial sales site. Thus, teachers of design, creation, cabinetry, etc. can encourage their students to create their online store as part of their program so they have a showcase for sales from the start of their careers.
What can be done with Liki Lab?
The main aim of the Liki Lab project is to train students about e-commerce to prepare them to use it in the companies where they will be working.
With Liki Lab, students discover an easy to use tool for creating web sites and online shops. They can test different models of sites and optimize the functionality of a fictional online website.
Depending on the goals of the teacher, Liki Lab can become a launchpad for various projects. After creating an online commercial site, the student may, as part of a course in business management or marketing:
Develop a marketing strategy
Create optimized content for search engines
Work on an advertising plan for the site
Support the brand image of a company
Liki Lab allows for interrelated projects as part of global learning in electronic commerce.
In Liki partner institutions, each student can create a free account which allows the creation of an online shop. (Partnerships with Liki are free.) Students then retain their accounts throughout their studies and related projects which can be modified according to the pedagogical objectives of their program.
The steps for creating the store generally take from 2 to 8 hours to complete, depending on the nature of the website, the number of products for sale within the store, design complexity and the time required to create images and patterns.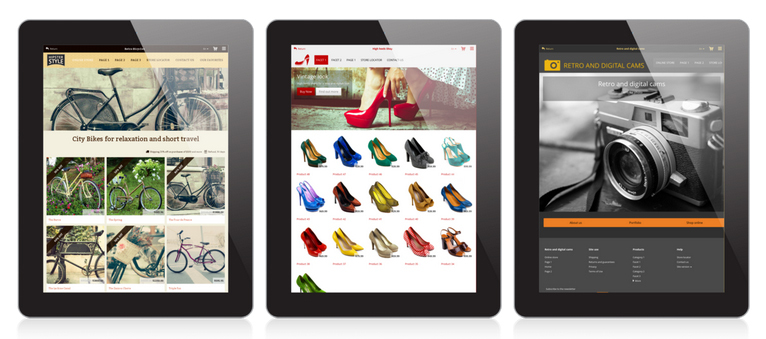 Views of different online shops created with Liki Lab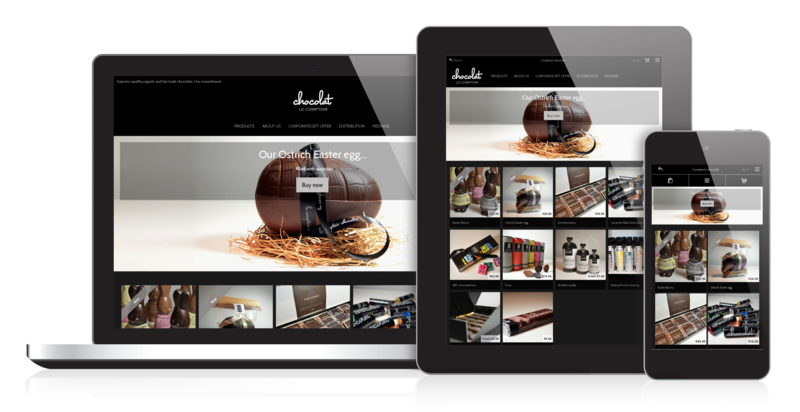 The appearance of an online store created using Liki Lab adapts to the viewer's screen size
What do you need to use Liki?
To use Liki Lab in class, the teacher or the student must have a computer or mobile device connected to the Internet.
The necessary configurations are:
Browsers

Google Chrome
Firefox
Internet Explorer 8 or later
Safari 5.1 or later

OS (operating system)

Windows XP or later
Mac OS X or later
Linux

Mobile Devices

Android 2.3 or later
i OS 6.1.6 or later
Blackberry 10
Windows 8
How to use Liki for free?
Access to Liki Lab is available to students enrolled in programs of partner institutions. Liki.com provides a free account per student for the duration of their studies so that they can create a website for online sales. For your institution to become a partner at no charge, contact Frederic René of Liki.com by email or by phone at 1-855-263-3852.
You can also test Liki Lab free for a trial period of 14 days by opening a student account.
Technical support related to the use of Liki Lab
For technical support, use the section Contact Us at Liki Lab.
Essential documentation for the use of Liki Lab
The primary documentation is available on the Liki Lab site.
Liki.com keeps a blog about best practices in e-commerce.