Articles
Published June 4, 2018
| Multidisciplinary
Profweb's 10 Most Consulted Publications for the Winter 2018 Session
Here is Profweb's "bestseller" list of the publications in English and French that were consulted the most often during the 2018 winter session. It seems that interactivity is a topic that interested readers of both editions.
In the English Edition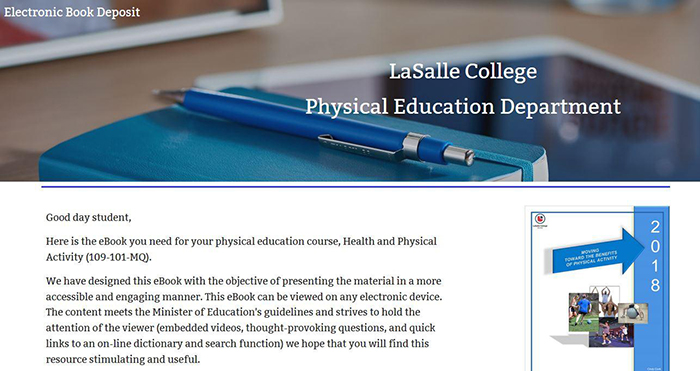 An open and free eBook created by a team of teachers from College Lasalle.
Readers of the English edition were interested in tools that support second language learning of oral and written communication skills. The pedagogical tools that were developed by teachers, such as a tool to avoid plagiarism or a free educational resource in physical education, also retained people's attention.
In the French edition
During the 2018 winter session, readers from the French side showed an interest in articles that presented interactive approaches and tools, in particular tools to create interactive videos. The pedagogical use of smartphones also attracted readers' attention.
Do not hesitate to consult our 10 top publications to wrap up the fall 2017 term.
We would like to warmly thank our 2017-2018 collaborators and congratulate them for sharing such inspiring stories. We can't wait to discover what 2018-2019 has in store for us.
We hope you have a great summer and we look forward to seeing you again in August.