Articles
Published May 7, 2007
| Multidisciplinary
Profweb 2 – A New Beginning
Two years is an eternity for a web site! One thing we have learned as the Profweb Animawebs is to listen to what our public has to say. It has been telling us that we're doing something right; Profweb set a record with hits from 7830 different sources this March. We don't want to argue with success, but the time has come when some changes are inevitable simply to continue to meet our original objectives.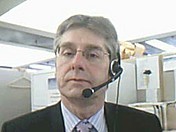 Robert Poulin
Can you remember why Profweb started? Take a few minutes to let Robert Poulin of la Direction du soutien aux établissements of MELS give you his point of view.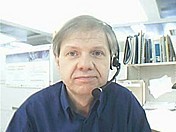 Denis Thibault
Those who know the members of the Animaweb team know that Monday morning is the MOMENT when everyone is invited to take their coffee or tea with us and discover new resources, our weekly column, breaking news and events. Denis Thibault is waiting to tell us how Profweb 2 will make your Monday mornings even more of an event.
Ginette Desruisseaux
Information is one thing, but there is more than just more of it on the site! Our own Ginette Desruisseaux tells all about Profweb 2's new look.
Françoise Marceau
We all share Ginette's excitement about Profweb 2's graphics, but it's more than just a pretty face. There's a new functionality here which we're hoping will lead to more communication, more connectivity and in the end a community of Profwebreaders and users. Françoise Marceau has more to share with us on this subject.
Norm Spatz
Profweb 2 straddles the linguistic divide. Resources in both languages have filled our pages almost from the start. Now, the English side of Profweb has been forging forward with our Animaweb Norm Spatz. Listen to him talking about his vision of the future.
Now that you've learned a bit more about our new site, are you as excited about it as we are? Make Profweb 2 a part of your IT integration strategies. Use the resources on our site to tune in to the increasingly sophisticated content of cyberspace. Do you have any suggestions to help us to better meet your needs? What is your reaction to this column? Take the time to give us your comments and to start the ball rolling into a new era of interaction. Profweb, more than ever, is your address for sharing and teamwork.