Articles
Published January 21, 2008
Our New and Really Improved Personal Web Space
Can website authoring be user-friendly?
For a college professor starting to get involved with IT and contemplating the creation of a course website, this is a key question! In our colleges whose techs find themselves overwhelmed with service requests, the response can be negative. The IT savvy prof looking to install a database in PHP can also find this is beyond the capacity of their college because of technical limitations or security concerns for the network.
Profweb's Mission
For the reasons mentioned above and to fulfill our mission to support teaching staff in IT integration, Profweb created thePersonal Web Space. For more than four years, Profweb has offered college teachers free webhosting for an academic website. Several hundred websites later and now fully integrated into Profweb's search engine, Profweb's Personal Web Space is promoting information exchange not only within a class but around the network.
Technical Support
For the last two years, Profweb has had the services of Jonathan-Marc Lapointe to supervise the application process as well as site development. Jonathan is around to help users bridge the gap between obtaining a space on the Internet and the installation of the programs suggested by Profweb. Since last autumn, the on-line environment of the Personal Web Space has been completely reworked. We are therefore pleased to be able to now present the Personal Web Space in a completely new form.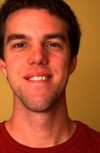 Jonathan-Marc Lapointe
A Full Player on the Profweb Team
Jonathan is around to help users bridge the gap between obtaining a space on the Internet and the installation of the programs suggested by Profweb.
On logging into the Personal Web Space, you will notice that it has become fully integrated into Profweb, linked visually as well as virtually. The changes haven't stopped there, however. Some are not visible such as the complete integration of the Personal Web Space into the Typo3 platform which services the rest of the Profweb site.
Other changes are very apparent! Particular attention has been paid to simplifying the procedure for applying for a site and making the descriptions of sites easier to understand. This last feature will be finalized when current users of spaces complete or modify the information, such as the user's discipline, posted in the List of Sites. User site management has also been simplified by incorporating one-step installation of certain programs. A Glossary as well as a Frequently Asked Questions Section (under construction) are also available.
A Multitude of Uses
Although a Personal Web Space is attributed to a single person whose name, discipline and acceptance of the user agreement are required when applying, it is possible to use sites for the needs of departments, programs or other academic groups.
Are you already using our Personal Web Space? Have you visited our public sites? Have you found them interesting or perhaps even inspiring? Have you tried to create a website? Do you see a use for a site for your department or program? Do you have a webhosting requirement that your college cannot accommodate? We invite you to visit our new Personal Web Site. Please use our Personal Response Feature below for your comments!