Articles
Published September 23, 2012
| Multidisciplinary
Increasingly User-Friendly Technology
The year 2012-2013 seems to have started tossed by the headwinds of technical change. Indeed, educational institutions and academics have had a difficult time forecasting the most relevant technological applications for teaching and learning. Many would be hard pressed to confidently choose future computer tools appropriate for their users. As for the issue prioritizing the benefits and limitations of the laptop over the desktop, it seems that tablets have shaken established perceptions and viewpoints.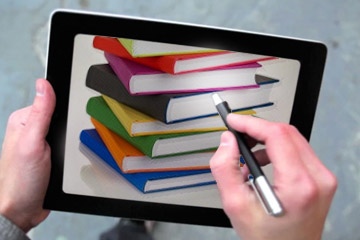 Ever changing technologies… a handful of choices for the users.
As if to underscore this trend, at semester's start there were institutions offering innovative incentive schemes to provide tablets to new cohorts of students and financial support to teachers in order to systematically develop a critical number of these devices within the academic environment. Naturally, there were many questions about data management and archiving, sharing and converting formats within learning environments and administration platforms, as well as the need to acquire and use micro applications (apps) in connection with current educational activities. Still to come are the 'hot' topics such as the balance between the features offered in apps and their usefulness within the context of pedagogical objectives!
How does one then address this irreversible process which now places the learner in a situation of choice and autonomy in relation to a technology which is increasingly mobile, convenient, accessible and able to support innovative and effective teaching practices?
Should we accept the principle that "the user will always have the last word" and that at the end of the race, overwhelmed by incessant changing technological trends, the teaching staff of schools will not have no other choice but to follow the trend? In effect, such rapid development of technological tools makes it increasingly difficult to imagine that educational institutions can remain fully in control of investment in hardware or appropriate software.
Taking this new reality into account, APOP has launched enriched technological and user support. Indeed, we believe that given the socio-educational changes already in progress, academics should have access to the most optimal educational development activities possible.
Ever changing technologies… a handful of choices for the users.
In order to meet this need, APOP's activity lineup for the 2012-2013 academic year will include a wide variety of subjects focusing on educational technology. Some new content objects and themes perform essential functions and are known quantities, following universal values and applications in current practice, while others present a more individual character. For instance, by the means of APOP's Call for Proposals, education stakeholders can submit their own local projects that aim to deal with the potential and scope of features of office suites (word processing, spreadsheet, dynamic presentation, communication, concept mapping) and their potential for transfer and adaptation within the current technological environment (PC, Mac, software and computing environments, etc.).
Associated themes and their corollaries such as mobile learning, the flipped classroom, the hybrid class, active learning, teaching in synchronous mode and online evaluation will be analyzed in relation to their level of feasibility and efficiency on these new resources.
In addition, recurring concerns such as the contribution of communities of learning and social networks, recognition of intellectual property and the ethical treatment of virtual data (Bill C-11) will also be targeted.
Faced with so much excitement and technological innovation and the resulting emerging resources, everyone in the academic community is more than ever encouraged to share research results and experimentation with creative pedagogical and technological solutions for use in postsecondary education.
Have you been a part of this new stage of the educational technology revolution?