Articles
Published June 1, 2014
| Multidisciplinary
Display your avatar with Gravatar
An avatar is an image that represents you and that appears beside your name when you interact online, on a website, or on Twitter, to name only a few locations. Avatars enable identification of your messages on blogs and forums. Profweb suggests you use Gravatar to create your avatar.
Gravatar is an acronym for Globally Recognized Avatar. Gravatar creates a profile for you based on your email address and associates an image with it. Once your profile has been created, you are able to reuse it on different sites by means of Gravatar.
Gravatar is free and is used on a number of sites, including sites with WordPress blogs. Profweb uses Gravatar avatars to enable you to personalize your comments. If you do not have a Gravatar account, we ask you to create one now.
To create your Gravatar account
You must sign up on the Gravatar site. You will have to provide the email address you want to use, a username, and a password.
You will then receive confirmation by email from wordpress.com at the address you provided. Simply click the link to activate your account. You will be redirected to the WordPress site where you will be told that your account has been activated. You can then connect to Gravatar.
After this, you will be able to add an image to your profile, either on your computer or online. You can even use your webcam to insert your photo.
The default setting for Gravatar images is 80 by 80 pixels. A cropping tool is available on Gravatar. Once you are satisfied with the photo, you will be asked to classify it, indicating whether it has content sensitive for some sites. Your photo should of course be suitable for general content.
To use Gravatar
Here's an example of how to use Gravatar for comments on Profweb. The website with automatically recognize your Gravatar email address and display your profil picture.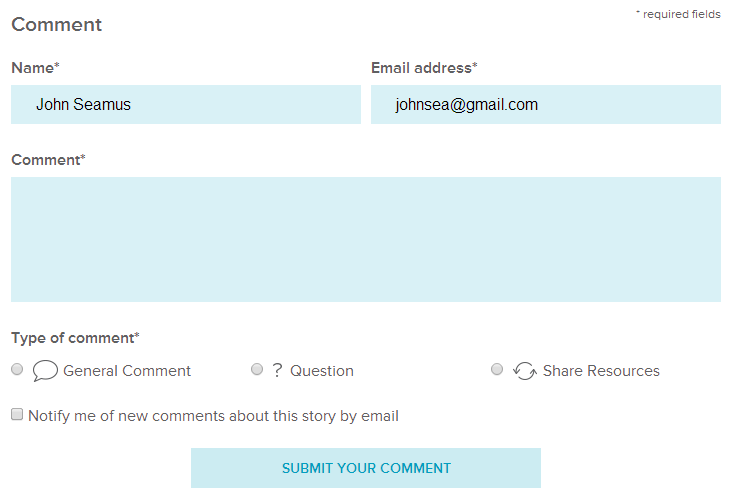 Use the same email address you used to create your Gravatar profil in the "Email address" field.