Articles
Published February 2, 2015
| Multidisciplinary
An epidictic portrait of Norman Spatz
The name Norman Spatz is known throughout the English language college community of Quebec. He is no stranger to the French college community either. Those who frequent academic events in the college system have undoubtedly crossed paths with Norm. This article aims to examine the life of this peerless collaborator for the Profweb team who has left an indelible mark on the college network.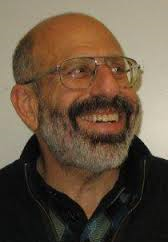 A Bit of History
Norman Spatz was born in New Jersey, where he was educated in the public school system. In elementary school, for his second language, he opted for German as Yiddish wasn't offered. As early as the 6th grade, Norm knew he wanted to be an architect. After high school, he left New Jersey to go into the architecture program at Washington University in Missouri. To round out his university studies, he took one French elective course. Norm found French more difficult than German.
After finishing his Masters in Architecture, another choice loomed – Germany or Montreal? Norm opted for LA VILLE! He worked for several architectural firms and eventually decided to open his own. In 1989, he got his first taste of teaching architecture at the Cégep du Vieux Montréal. Tough times in 1995 and 1996 steered him toward a new mandate as a teacher of English as a Second Language. Then, in 1998 he took over the reins as coordinator of the department de Langues.
The Profweb Years
The 2006-2007 school year ushered in Norm's arrival at Profweb, where he recognized his mission as a voice reflecting the realities of the English college community. At the time, the site had only one article in English. Norm rolled up his sleeves in order to build a site that reflected the English community's energy and diversity! He remembers his first article very well, which was written following an interview with a teacher from the Cégep de Sept-Îles. His long-time collaboration with Profweb (we might as well say 10-year collaboration) led to numerous articles and Real Life Stories written in English and in French - a rich contribution to the college network. Norm has also become a fixture within the English colleges, taking part in many activities while promoting Profweb's services and those of the Ministry's IT Partners.
Unforgettable Moments at Profweb
Norm holds many fond memories of his time at Profweb. Among these was the launch of the second iteration of Profweb's website. The team's anxiety was running high reflecting the nervousness of Lise Favreau, who was Profweb's coordinator at the time. Nothing was working as it should on that day: disasters, delays and other hiccups, but when all was said and done, everyone was impressed when the cork finally popped from the champagne bottle.
Another moment that Norm particularly holds dear is an interview he conducted with Heather Sorella of Lasalle College. At the time, she was the project lead for an on-line course whose participants came from Montreal, Lima, Peru and Hong Kong. As part of this course, students had to hunt for different types of local fabrics and present them to students from the other cities. This international and interactive approach would not have been possible, had it not been for advances in information and communication technologies! Norm recognized the awesome potential of ICTs that were starting to emerge.
Retirement Beckons
Norm has become a young retiree since his decision to move on in December 2014. Of course his retirement will be an active one! He has signed on to promote the NewsActivist web site to facilitate the building of a community of practice in English teaching. He is also investing his time and energy in the organization of an International Federation of Jewish Men's Clubs Congress to potentially take place in Montreal in 2017. Norm is also hoping to take full advantage of his condo in Florida, where he can devote more time to reading and staying in shape – two activities that occupy an important place in his life.
Thank you Norm!
The Profweb team salutes you and wishes to reiterate its profound gratitude for all of the effort and dedication you put into these last ten years. Norm… We'll see you in Saguenay for the AQPC Symposium. You're invited to dine at our table!