Articles
Published September 7, 2014
| Multidisciplinary
A DawsonITE Revival at Profweb
Regular readers of Profweb's English service will have no doubt noticed the demise of the News feature in our new site. Because of the incorporation of the Vitrine Technologie-Éducation (VTÉ) research function called CERES into the new Profweb reader experience, new items are added to this repository eliminating the need for Profweb news and making our reader experience more seamless and therefore less confusing.
Providing the Right Information to Each Teacher
As a result of focus groups, interviews and surveys conducted in Spring 2014, a series of recommendations and guidelines were established to align the new Profweb web site to the needs, interests and expectations expressed by its current and potential users, both Anglophone and Francophone. As a result, a major goal of the new Profweb website is to provide readers with a personalized reading experience tailored to their needs and cater to the teacher in search of specific information. Using our research function, located prominently near the top of every page, to access a wide range of information relevant to their research query, teachers can now count on Profweb, using our own resources and those of CERES, to deliver a targeted research result containing the information needed without a lot of confusing extraneous information.
Try a search! You'll be amazed at the wealth of results that appear in a clear format that concisely provides information to help the reader target the information that they need. Think of a Google search minus a lot of the extraneous information and the ads!
Providing Regular Readership with the Latest Academic IT Developments
We at Profweb, however, realize that we do have another kind of reader to satisfy. Weekly, we sent out our old newsletter Profweb Expresso and now our new newsletter to a large group of teachers, professionals and other academics as well as commercial providers of educational services and people interested in IT in education who were not in the field. Our mailing list is more than pan-Canadian, it's international. These are people who are looking to keep their hand on the pulse of information technology in Quebec's college network and elsewhere, generally to serve an academic clientele.
DawsonITE provides a way for our readers to find out about IT resources in education worldwide
The weekly listings from DawsonITE targeted this demographic. Timely, sometimes quirky, DawsonITE selections are a way for our readers to find out about IT resources in education worldwide. At an informal meeting last spring, it was decided to periodically run an article indicating the best of articles from DawsonITE as well as to provide our readers with a direct link to the site.
An Overview and Thank-You to Rafael Scapin
Easy to read, listings frequently have intriguing titles like the 100 best resources for… or 10 great alternatives to… Among many more, this summer DawsonITE listed the following items:
by Rafael Scapin on August 29, 2014 in DawsonITE, Edtech
This list moves through the 6 taxonomy levels with questions for each one. The first three levels are considered lower order questions; the final three levels are considered higher order. Higher order questions are for critical thinking and creative problem solving. Each taxonomy level has a short description, a list of keywords that can be used to begin a question and question starters.
by Rafael Scapin on August 29, 2014 in DawsonITE, Edtech
In the 1800′s, students sat in a classroom, listened to a teacher and took tests. In 2014, students do exactly the same thing, with maybe the addition of a pocket calculator and some slides. Today, we're going to be talking about the five biggest ideas that are going to change education more than you'd believe.
by Rafael Scapin on July 25, 2014 in DawsonITE, Edtech
This is exactly what the title says it is. Except, maybe it's not the ultimate list – maybe the penultimate? – but it's the best I've seen. Need free images? Try this site.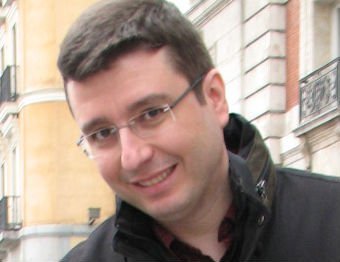 Dawson College's IT Representative Rafael Scapin
No article mentioning DawsonITE would be complete without thanks to Dawson College's IT Representative Rafael Scapin. Rafael works tirelessly throughout the year to provide an everchanging list of IT resources for teachers. DawsonITE continues, and Profweb invites our readers to peruse the site at http://dawsonite.dawsoncollege.qc.ca/.