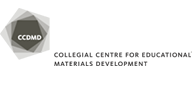 Take part in the virtual information session for our call for projects
CCDMD | Event
On Thursday, January 17, 2019, at 1:30 p.m., several CCDMD managers will be available to answer questions about our call for projects: type of project, eligibility conditions, production, etc.
To take part, please click here on January 17 between 1:00 p.m. and 1:30 p.m. Please log in a few minutes ahead of time so the platform can conduct its preconfiguration test.
Please note that the meeting will be held in French, but that questions can be asked and answered in English.